This testimonial is a formal statement testifying to our services, efficiency, professionalism, trustworthy, knowledge, qualifications and caring about clients and clients' matter.
Thank you so much all of our well wishers for your kind words. We really appreciate you taking the time out to share your experience with us. We count ourselves lucky for clients like you and look forward to working with you again in the future!
I want to acknowledge "Adv. Maliha Islam" for her professionalism while handling my litigation. I am extremely pleased with the level of professionalism and expertise. Lawsuits can be very uncomfortable and stressful while you are going through the process. RM Legal Doctor made me feel very comfortable and kept me informed about the case every step of the way. I would be proud to refer my family, friends and even strangers to her, and I am sure they will be happy with her legal expertise.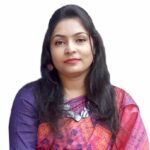 Ms. Sharmin Akter

Founder & CEO, AppsingFun
I really loved that RM Legal Doctor is so trustworthy, knowledgeable, and most of all they are very caring about clients and clients' families. I would recommend RM Legal Doctor to anyone. A million thanks for all they did for my company and me.
Thank you so very much for assisting me with my matter in such a professional and quickly. I will not forget you, and will not hesitate to either recommend your firm and utilize your firm again.